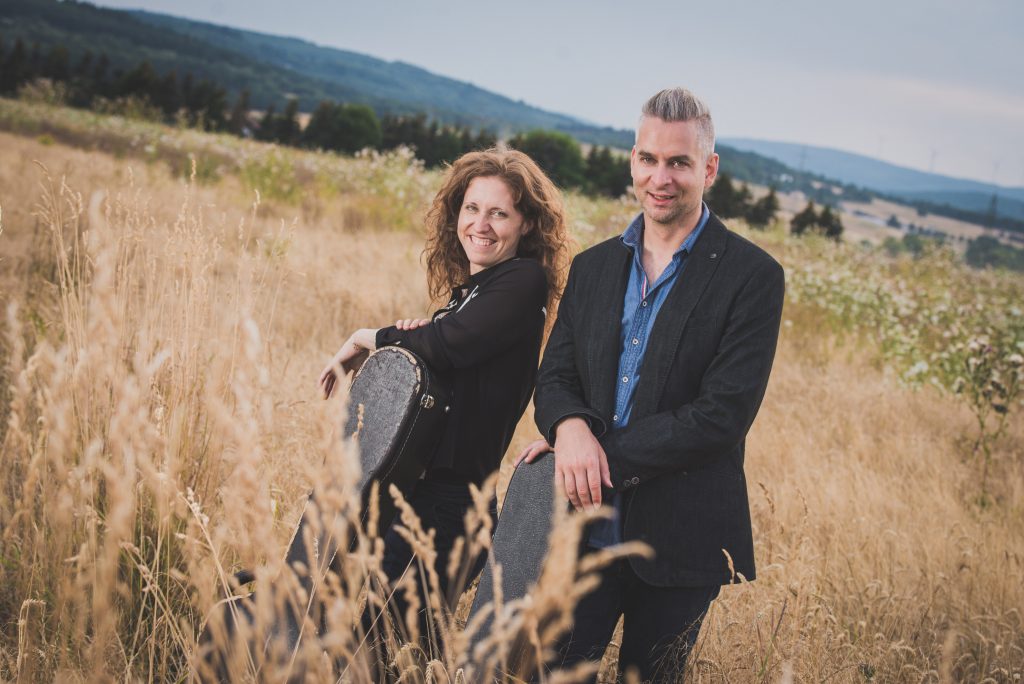 Photography Sebastian Görner
"Kleingartenanlage" (garden plot) – such a peculiar name! We get this comment more often. But it perfectly captures what our duo is all about: a cozy, heart-warming, and natural feel!
It seems like Marc Kluschat and I have known each other for half an eternity. Not only are we working together in this duo, but we had a long time collaboration during two tours that we did together in Germany with the Rock Opera "The Who's Tommy" (Miracle Musics 2001-2003).
Both of us used to play for bigger band line ups, but we were also curious about exploring a different and new context to play music in. In 2013, the idea of a duo was born where we would perform our own compositions as well as current cover songs in a fresh and intimate way but with a big sound. Marc is not only playing guitar but using also several foot percussions to deliver the rhythm. Our double guitar playing fused with my voice creates a unique and enjoyable new sound.
"Kleingartenanlage" debuted in August 2013 at the house party of Johann Lafer, a famous cook known in German television. Further engagements then followed. In December 2014, we were honored with the prize "best duo – best voice" by Swr1, a popular radio station in South West Germany.
We play concerts regularly and we especially love intimate living room concerts as well as weddings and birthday parties.